Why choose a BabyBjörn Baby Bouncer?
We've been hard at work for over six decades, honing our craft and continuously improving our designs. We're not ones to brag, but we've poured our heart and soul into making our baby bouncers safe, user-friendly and tailored to meet the needs of modern parents like you. We put all our experience, dedication and constant innovation into providing you and your baby with the very best, because that's what you deserve.
We go beyond standards and regulations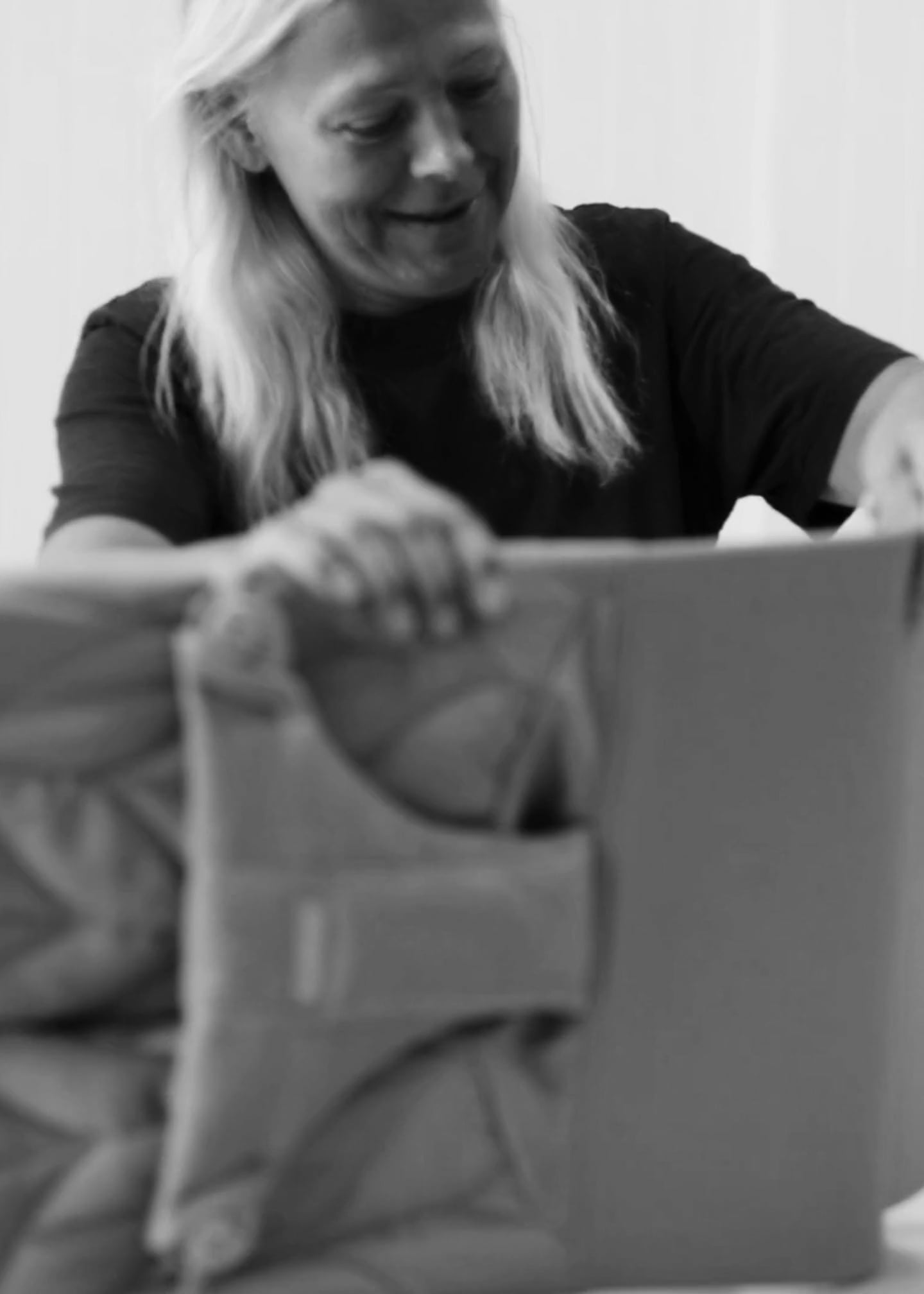 Safety is our number one priority and we put our bouncers through a series of tests to verify that they comply with applicable laws and standards. From rigorous bouncing, fastening and tilting tests to fabric and safety tests — we subject our baby bouncers to a battery of examinations that would make a primary school maths teacher's head spin.
60+ years of continuous improvement
We've been on a mission for over 60 years to create the perfect baby bouncers, and we couldn't have done it without the amazing input from parents and medical experts. Their real-life experiences and valuable feedback have guided us in fine-tuning and perfecting our designs. The result? Baby bouncers that are not only safe and user-friendly but also customised to suit the preferences of curious little adventurers like yours.
Use from newborn to toddler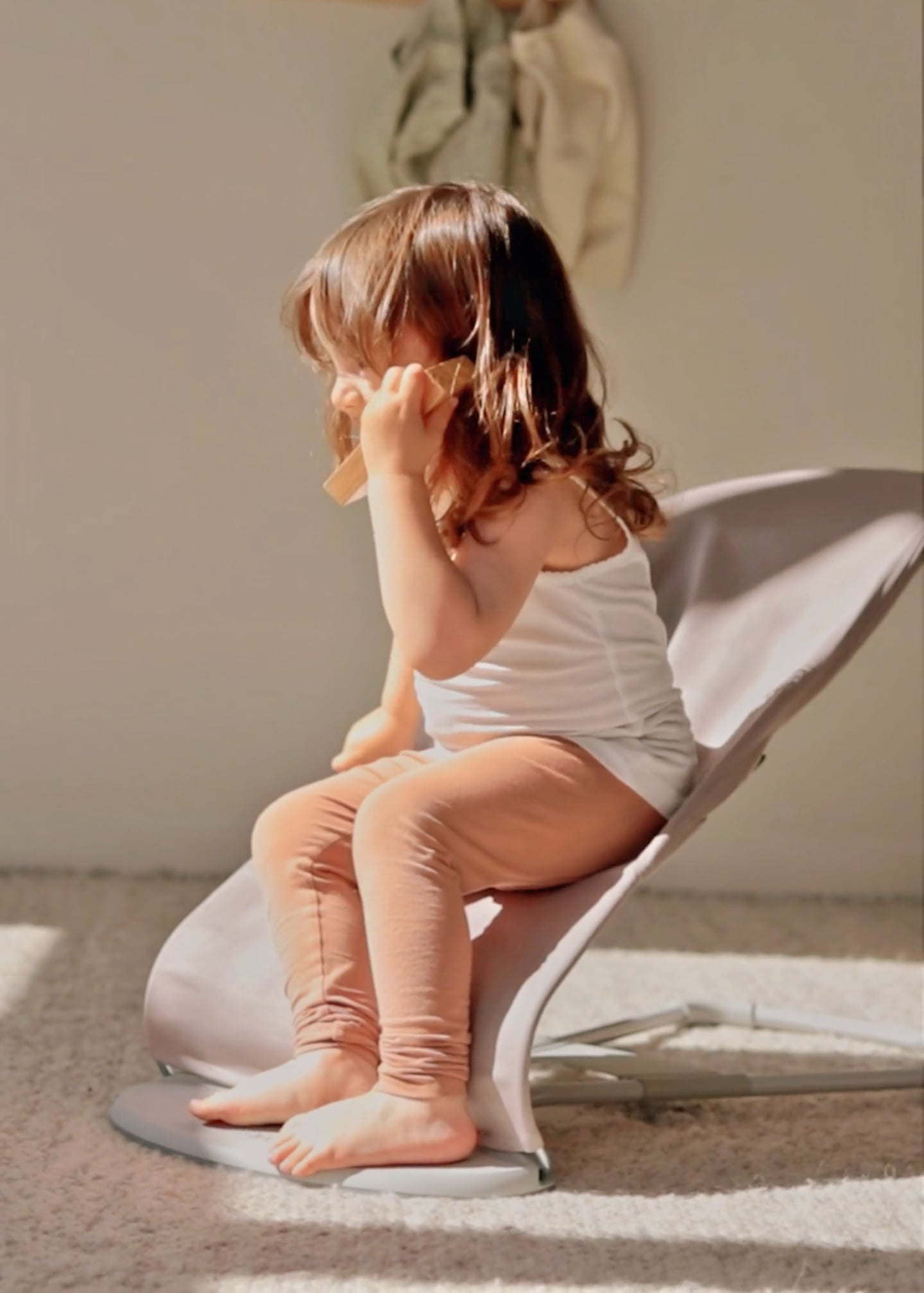 Experience the convenience of our baby bouncers, which you can use from newborn (no baby insert needed!) until your baby starts trying to sit up. When your child has learned to walk and sit down unaided, simply turn the fabric seat around and use the product as a comfy children's chair. You can use it as a chair until your child weighs 29 lbs/13 kg. Our design ensures a hassle-free experience as your child grows, providing the perfect seating companion from infancy to toddlerhood.
Lightweight, quiet & foldable
Experience the ultimate convenience with our lightweight, quiet and foldable baby bouncers. No batteries or plugs are needed, so you can effortlessly move it from room to room at home. With its lightweight design and the convenience of folding flat, it's easy to carry and take along with you on any adventure. Whether you're visiting family, going on a road trip or simply changing rooms, our portable solution is your go-to companion. And when it's time to pack away, the foldable design makes storage a breeze.
For your little one's comfort and safety
We've teamed up with medical specialists to create baby bouncers that have got your baby's comfort covered from head to back. We've paid extra attention to every little detail to ensure optimal ergonomic support. So you can rest easy knowing that your little one's head, neck, and back are in good hands (or should we say, in good bouncers?).
Our baby bouncers rock on!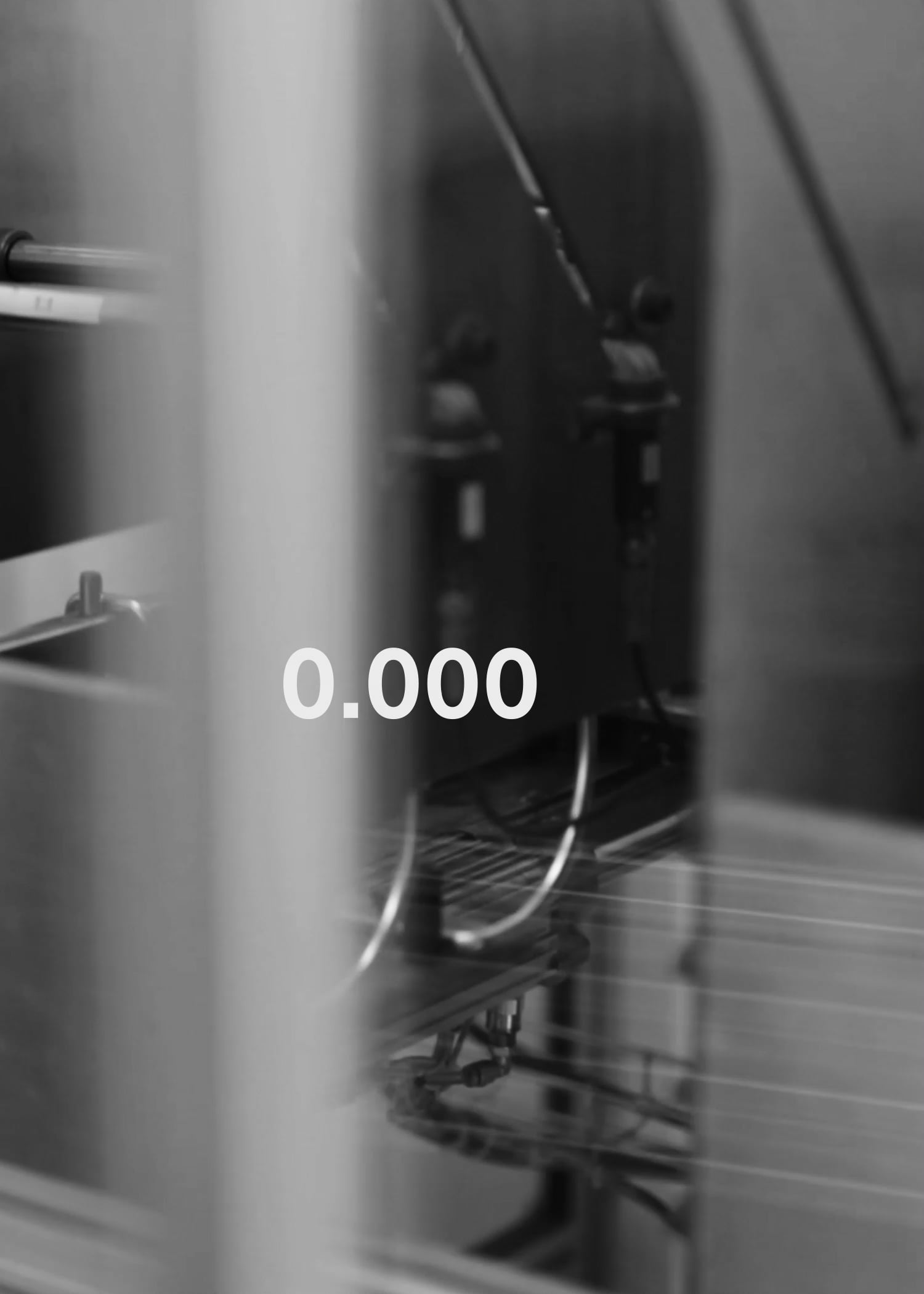 Did you know that a baby bouncer needs to withstand 10,000 cycles in a durability test? But we don't settle for just meeting standards and regulations. We keep testing our baby bouncers until they go through a whopping one million cycles. Yes, you read that right — one million cycles! With this level of durability, our bouncers can withstand extended use and be enjoyed by child after child.
Our bouncers are like little superheroes for your child's development journey. For example, the steel components are carefully chosen to provide the perfect bouncing effect that stimulates your baby's motor skills. Our bouncers create a cosy and secure space, giving your child the freedom to play independently, while strengthening their muscles and improving coordination. Equipped with a toy bar, our bouncers spark sensory exploration, fire up cognitive development and help with hand-eye coordination. Get ready to witness your little one's amazing discoveries and incredible growth with every playtime adventure!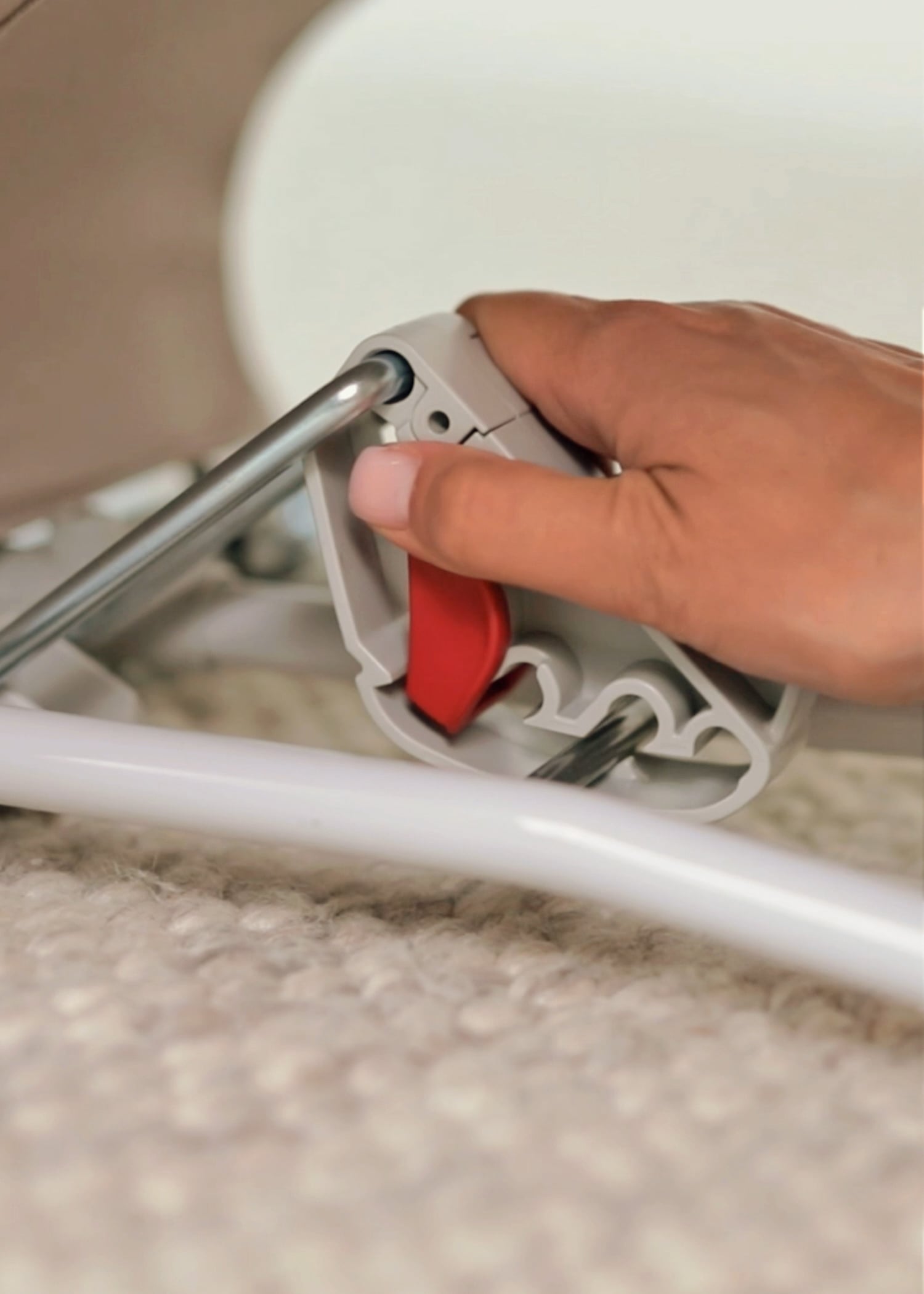 Effortlessly transition through three height settings, ideally suited to each stage of your child's development. Our carefully engineered mechanism ensures minimal risk of unintentional position changes, providing comfort for your little one.
Soft, stylish, and baby-friendly
Choose from a range of soft, airy fabrics and fun colours that match your style. Not only are the fabric seats gentle on your baby's sensitive skin, but they're also removable and machine washable. So bring on the leaky nappies, drool and all the fun messes.
Make everyday life easier
Simple yet ingenious design
Our baby bouncers are all about simplicity. With only 18 components, the design is ingeniously straightforward. Each part has been meticulously chosen for top-notch quality. Fewer parts mean less wear and tear. It also keeps the product lightweight. Unsurprisingly, our baby bouncers have remained incredibly popular for the past 60 years!